Hello, autumn! 🍂 
Despite shorter days and lower temperatures, the Monsoon agency is still full of energy and running at top speed! (We can't say the same about Zuckerberg's empire after last evening's events 😉). That's why we're breaking autumn's gloomy aura with the 3rd installment of our Knowledge Drop!
Here you'll find tons of positive vibes and interesting marketing news that'll keep you learning!
As usual, the Knowledge Drop is divided into three sections:
Monsoon News
Industry News
Marketing Does Good
 Let's dive into it!
Monsoon News
September was a month full of environmental events. At Monsoon, we love to take part in purpose-driven initiatives that aim to raise awareness for global issues. On September 4th, we celebrated National Wildlife Day, later on, European Mobility Week, which ended with the International Car-Free Day (you can see our post about it here), and another Friday For Future on 24th September.
We couldn't think of a better time to share a new blog post about how marketing can positively impact our environment! 🌳 🌍
In honor of National Wildlife Day, our Paid Social Media Expert Marco Sbalchiero analyzed how the World Wildlife Fund (WWF) leverages social media as part of their global digital strategy. Learn how one of the world's biggest environmental organizations uses social media's potential for good causes!
Wondering who's behind the Monsoon Agency? Check out our Instagram account! This month we introduced our team, giving a warm welcome to our colleagues and appreciating their great work. You can get to know Monsoon's crew a bit better and learn more about our special skills! Guess who can sing and play the piano, who delivers donuts to the office, and who can fix bikes on their own? We even share our guilty pleasures- find out who eats too much pizza and who can't resist watching Friends over and over again! Last but not least, each of us gives our favorite everyday green tip- we hope you'll get green-inspired by our green hacks! 🌿
Moreover, we started a new Friday fun – "Did you know …" series in which we surprise you with uncommon facts about marketing.  Did you know… that the best place to hide the body is page 2 of the Google search results? 😁  Besides, 75% of people never scroll past the first page of search engines! Join us on Instagram and learn more!
Closing the "Monsoon News" section, we'd like to give a warm welcome to our new clients- LUMEUS and From Earth. Monsoon's client base is constantly growing, and we couldn't be happier to welcome you on board!
Industry News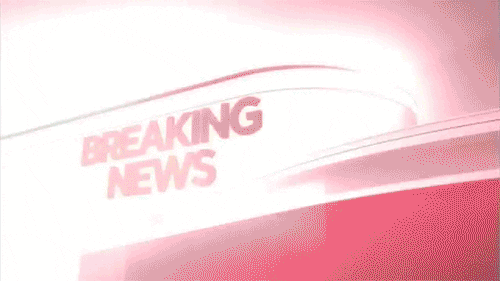 Have you also blamed it all on your internet provider and kept turning your router on and off? 🙃  The three platforms: Facebook, Instagram, and What's App, went down for about 6 hours, and here's what Facebook says about last evening's events. 

LinkedIn
As we all know, Constant Change is the second name of Social Media Marketing. Various social media channels regularly test, improve and implement new features to become more engaging and optimized for user behaviors. Just like in life, some changes don't bring expected results. For example, LinkedIn decided to shut down Linkedin Stories. 
We're not all that surprised… are you?  
As explained by LinkedIn:
"We introduced Stories last year as a fun and casual way to share quick video updates. We've learned a ton. Now, we're taking those learnings to evolve the Stories format into a reimagined video experience across LinkedIn that's even richer and more conversational. We want to embrace mixed media and creative tools of Stories in a consistent way across our platform while working to integrate it more tightly with your professional identity."
We're waiting for Linkedin's next video project, which will be developed in replacement for Stories.
Instagram
Some news for creators!
Threatened by the growing popularity of TikTok, Instagram is constantly developing Reels features. Reels let you edit 15-second multi-clip videos with various effects and audio (sounds familiar?).  Now, Instagram is testing a new 'montage' feature to allow users to convert their Instagram Stories frames into short Reels video clips. Is this a new era for Instagram, or an attempt to stop users from moving to TikTok? Read more here.
Facebook
Speaking of creatives, Facebook has published a new guidebook for "Creative Prototyping", a framework for testing your ad creatives. The guide is primarily focused on gaming advertisers, but we believe that valuable insights from this guide can be easily applied to all types of campaigns. Click here to read the guide.
Earlier this year we wrote on our blog about Apple's new privacy features and what does it mean for us marketers. Apple's new changes had a huge impact on Facebook advertising, which is why the giant is now rolling out new features that will allow businesses to better position themselves in front of relevant audiences. Learn how Facebook is developing the "next era of personalized experience". 
Google
Last but not least- Google announced that it will share more search term data with advertisers while removing older search term data. This change opens up new possibilities for Google advertisers, as they can now receive 6.5 x more search term data on average. However, while Google is working on improving privacy policy, the giant has decided to remove search term data pre-dating September 1, 2020, if it does not meet the current thresholds for search term data. Read more here. 
Marketing Does Good
Did you know that fake news on social media travels faster than the truth? Today, more than ever, we need resources and features to combat this trend and stop false information from spreading. That's why Facebook is expanding its Climate Science Information Centre.
As explained by Facebook:
"We're renaming the hub to the Climate Science Center and are adding new modules like a quiz feature, in collaboration with the IPCC, to test people's knowledge about climate change, as well as a feature that provides people with information about climate-related crises, starting with wildfires."
This feature is now available in 16 countries and is visited by almost 100k people a day. Facebook wants to develop the hub and make it more engaging and informative for users.
A screen from the Climate Science Center showing how the average annual temperature in Greater Poland Voivodeship has increased since 1950.
We have high hopes for this initiative. The biggest social media platform in the world has a real chance to prove that the virtual efforts of Facebook itself and its users can contribute to a positive change in the real world.
Well, that's all for now. Thank you for reading and don't forget to share your comments and thoughts about the Knowledge Drop with us!
See you next month! 🙌